Dubai, with its thriving economy, multicultural society, and constant influx of tourists, stands as an ideal destination for aspiring restaurateurs. If you're passionate about food and dream of owning a restaurant in this dynamic city, you're in the right place. This comprehensive guide will walk you through the essential steps and insights on how to set up a restaurant business in Dubai.
Read Article: Top 25 Business Ideas in Dubai for 2023: Your Roadmap to Success
Understanding the Dubai Restaurant Landscape
Before you embark on your culinary journey, it's crucial to understand the Dubai restaurant landscape. Dubai offers a diverse dining scene, catering to various tastes and preferences. From upscale fine dining establishments to bustling street food stalls, there's room for all types of restaurants.
Read Article: Why Choose UAE for Your Dream Business?
Market Research
Start by conducting thorough market research. Identify your target audience, study your competition, and pinpoint the gap in the market that your restaurant can fill. This research will help you choose the right cuisine, location, and pricing strategy for your restaurant.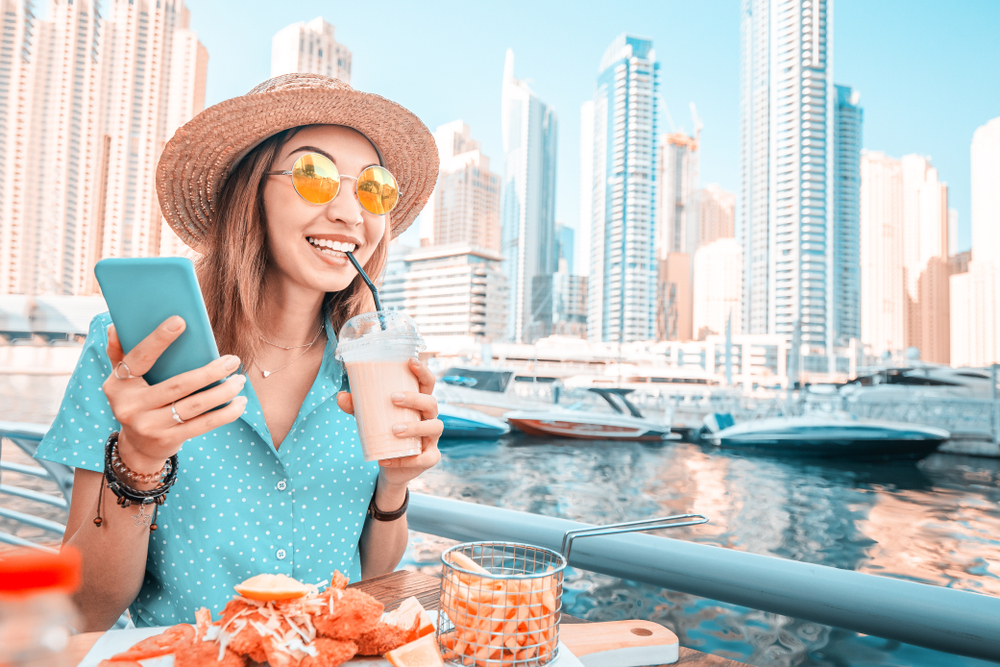 Legal Requirements and Licensing
Setting up a restaurant in Dubai involves several legal and licensing requirements. To operate your restaurant legally, you need to navigate through the following steps:
1. Business Licensing
Trade License: Register your restaurant under the legal boundaries set by the Department of Economic Development (DED).
Food License: Sign an agreement with the Food Safety Department to obtain your food license. This is essential for ensuring the safety and hygiene of your food preparation and service.
Liquor License: If you plan to serve alcohol, you will require a liquor license. Make sure to follow the specific regulations surrounding the sale of alcoholic beverages.
2. Location and Ambiance
Selecting the right location and creating an inviting ambiance are crucial to attracting customers. Dubai offers two primary options for restaurant locations: free zones and the mainland area. Free zones allow for 100% ownership without local sponsorship, while the mainland area requires approval from the DED authorities.
3. Architectural Rules
Compliance with architectural rules is vital. The Dubai Municipality has specific guidelines for restaurant kitchens, ventilation systems, fireproofing, dishwashing facilities, food storage areas, and more. Ensure your restaurant's layout adheres to these rules.
Read Article: Steps to Obtaining Your Trade License in Dubai, UAE
Documents needed for starting a restaurant in the UAE or Dubai
Duplicate of your trade license
Restaurant blueprint or layout (relevant for specific free zones)
Any extra permits obtained, such as a liquor permit
Investor's passport copy
Investor's visa copy
Two coloured passport-sized photos
A comprehensive business plan
Financial Planning
The cost of opening a restaurant in Dubai varies based on several factors, including location, size, menu, staffing, and permits. Generally, the cost can range from AED 200,000 to AED 350,000 or more, covering expenses such as company licenses and space rental.
Calculate your restaurant cost today!
Types of Restaurants and Their Costs
Full-Service Restaurants: These typically demand larger spaces and a higher initial investment, ranging from AED 300,000 to over AED 500,000.
Delivery Restaurants: A more cost-efficient option with costs ranging from AED 100,000 to AED 160,000, as they don't require a dine-in area.
The Hole-in-the-Wall Restaurant: A small-scale option, with an average size of 1,000 square feet and capital ranging from AED 50,000 to AED 80,000, ideal for small-scale production and delivery.
Restaurant Business Plan
A solid business plan is the foundation of your restaurant's success. It should include:
Market Analysis: Understanding your target market and competition.
Menu Development: Creating an appealing and well-priced menu.
Marketing Strategies: Developing plans for marketing and promotions.
Operational Plan: Detailing how your restaurant will operate.
Financial Projections: Estimating your expenses, income, and profitability.
Involving Investors
If you require additional funding for your restaurant, consider involving investors. However, be cautious when drafting agreements with them to avoid potential pitfalls:
APR Percentages: Pay attention to the annual percentage rate (APR) in your agreement with investors, as high APRs can lead to significant financial burdens.
Loss Equity: Clearly define the distribution of losses between you and your investors in case of business failure.
Obtaining Licenses
Once your restaurant business plan is ready, it's time to obtain the necessary licenses:
1. Trade License
Identify your business activities and nature (commercial or professional).
Register a trading name for your company.
Complete the application form with the DED department.
Provide all required documents.
Submit the information to the DED for approval.
2. Food License
Ensure you have your trade license approved first.
Present a blueprint of your restaurant's layout to authorities.
Obtain approval for food safety measures from the Food Control Department.
Accommodate specific areas in your blueprint, such as food storage, washing areas, and ventilation systems.
Submit all necessary information to obtain your food license.
Read Article: Difference Between Professional and Commercial Trade Licenses in Dubai, UAE
Unique Selling Points (USPs)
Differentiating your restaurant is crucial. Consider your USPs:
Restaurant Ambiance: Create a unique and inviting atmosphere.
Food Menu: Develop a diverse and appealing menu.
Overall Servicing Protocols: Ensure excellent customer service.
Alfazone: Your Restaurant Setup Partner in Dubai
Navigating the intricacies of setting up a restaurant business in Dubai can be challenging. That's where Alfazone Businessmen Services comes in. We offer expert guidance and support throughout the process, from obtaining licenses to financial planning and beyond. Let us help you turn your dream of owning a restaurant in Dubai into a reality.
Conclusion
In conclusion, setting up a restaurant business in Dubai is a rewarding endeavour, but it requires careful planning, compliance with regulations, and a well-thought-out business plan. With the right preparation and the support of experienced professionals like Alfazone, you can embark on your culinary journey with confidence.
Determining the startup costs for your restaurant business in Dubai is a crucial step towards your culinary venture's success. Our expert's calculator simplifies this process, considering various factors such as location, size, permits, and more. With our tool, you can get a precise estimate of what it will take to establish your restaurant in Dubai, helping you plan your budget effectively and make informed decisions. Take the guesswork out of your business setup cost calculations and embark on your culinary journey in Dubai with confidence.