Dubai, UAE, has rapidly emerged as a global business hub, attracting entrepreneurs and investors from around the world. The UAE offers various business setup options, each catering to specific needs and objectives. In this comprehensive guide, we'll delve into the three main categories for business setup in the UAE: Mainland, Freezone, and Offshore. We'll explore their distinct features, locations, and the myriad advantages they offer to aspiring business owners.
Mainland Business Setup
Mainland business setup allows you to operate anywhere in the UAE, including established commercial areas in Dubai, Abu Dhabi, and other emirates.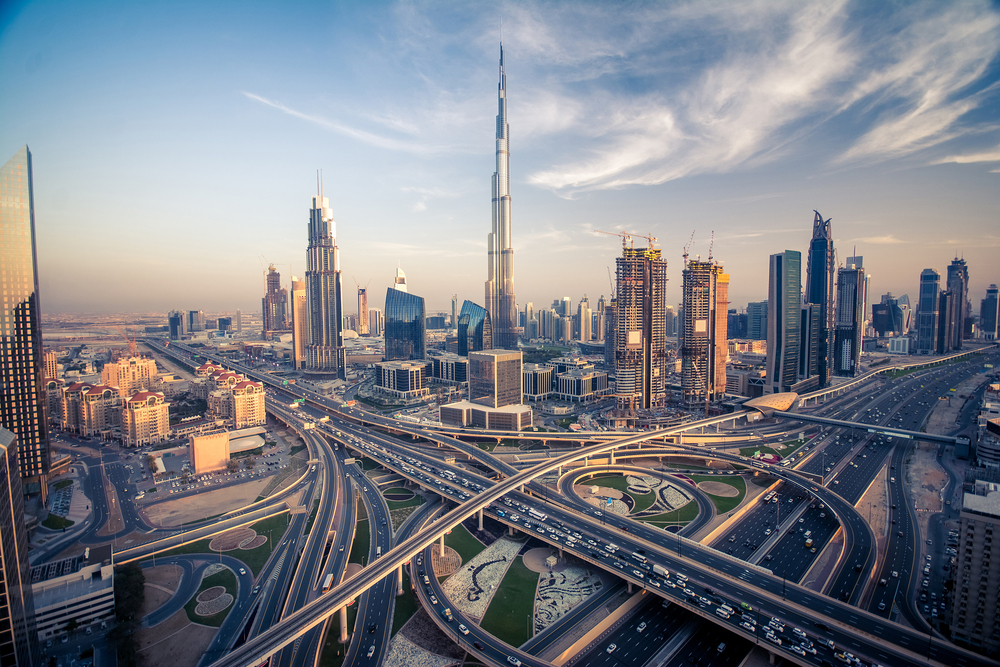 Certainly, let's explore the locations commonly associated with Mainland Business Setup in Dubai, UAE:
Business Bay:
Situated in the heart of Dubai, Business Bay is an iconic commercial district known for its stunning skyline and proximity to key business areas.
Benefits: Business Bay offers excellent connectivity, with easy access to major highways and public transportation. It's an ideal location for companies looking to establish a strong presence in the heart of Dubai.
Deira:
Deira is one of the oldest commercial areas in Dubai, located on the eastern side of the Dubai Creek.
Benefits: This historic area is home to bustling markets, retail outlets, and a mix of businesses. It provides access to the vibrant culture and heritage of Dubai while offering proximity to key trading partners in the Middle East and Asia.
Al Quoz:
Al Quoz is an industrial and commercial district located in the heart of Dubai.
Benefits: It's known for its industrial zones, making it an ideal location for manufacturing and warehousing businesses. Al Quoz offers a central location with good connectivity to other parts of Dubai.
Sheikh Zayed Road:
Sheikh Zayed Road is one of Dubai's most iconic highways, lined with towering skyscrapers.
Benefits: Setting up along Sheikh Zayed Road offers high visibility and prestige due to its prime location. It's an excellent choice for businesses aiming to make a strong impression in the city.
DMCC (Dubai Multi Commodities Centre):
DMCC is a Free Zone located in the Jumeirah Lakes Towers (JLT) area.
Benefits: While technically a Free Zone, DMCC is often considered part of Mainland Dubai due to its unique setup. It's a bustling business community with excellent infrastructure and a thriving ecosystem, attracting businesses from various sectors.
Jumeirah Lakes Towers (JLT):
JLT is a dynamic mixed-use development near the Dubai Marina.
Benefits: JLT is a popular choice for businesses due to its strategic location, proximity to residential areas, and the presence of numerous office towers. It offers a balanced work-live environment and easy access to key parts of Dubai.
Each of these Mainland Business Setup locations in Dubai offers its own unique advantages, catering to different business needs. The choice of location often depends on the nature of your business, your target market, and your strategic goals within the city.
Advantages:
Access to Local Market: Mainland businesses can serve the local UAE market without restrictions, making it ideal for retail and service-oriented businesses.
No Currency Restrictions: You can transact in any currency without limitations, offering flexibility in conducting international business.
Multiple Activities: Mainland businesses can engage in various activities under a single license, promoting diversification.
Freezone Business Setup
Free zones are strategically located across the UAE, each catering to specific industries and sectors. Examples include Dubai Internet City, Dubai Media City, and Jebel Ali Free Zone.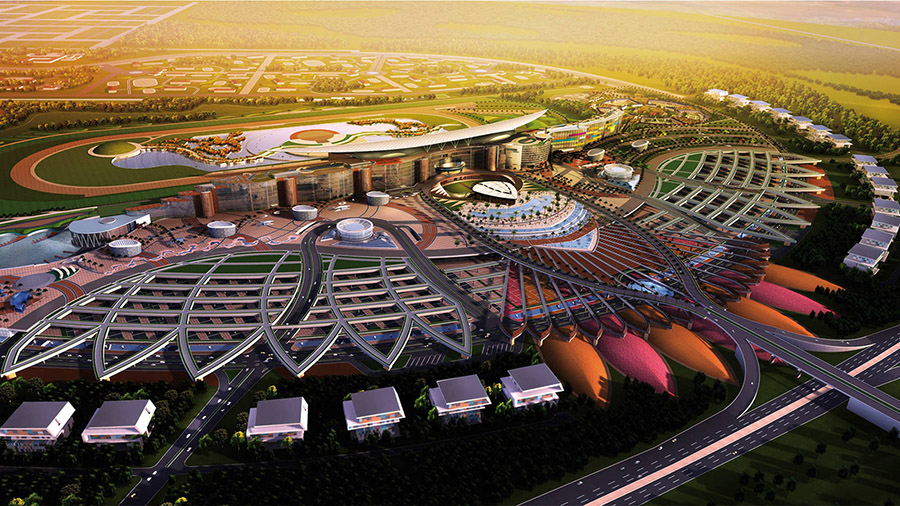 Certainly, let's explore the various Free Zone locations for business setup in Dubai, UAE:
Meydan Free Zone:
Located within Meydan City, it's known for its focus on the equestrian industry and related businesses.
Benefits: Offers state-of-the-art facilities, proximity to Dubai's main areas, and specialized services for companies in the equine industry.
RAKEZ Free Zone (Ras Al Khaimah Economic Zone):
Located in Ras Al Khaimah, one of the northern emirates.
Benefits: RAKEZ provides a cost-effective environment with access to major markets. It's known for its flexible business setup options and diverse business activities.
Located in Sharjah, it focuses on media-related businesses.
Benefits: Ideal for media, advertising, and communication companies with state-of-the-art infrastructure and a creative environment.
Additionally, located in Sharjah, it specializes in the publishing and printing sector.
Benefits: Offers specialized facilities and services for publishing businesses and access to a growing market.
Adjacent to Sharjah International Airport.
Benefits: Provides easy access to air and sea ports, making it ideal for logistics and trading companies.
Located in Fujairah on the eastern coast.
Benefits: Renowned for its business-friendly environment and strategic location, notably catering to companies involved in trade and light manufacturing.
Located in Sharjah.
 Benefits: Focused on research and technology-driven industries, offering advanced facilities and R&D support.
Located in Dubai's Jumeirah Lakes Towers (JLT) area.
Benefits: A major financial and trading hub, known for its well-established ecosystem and connectivity.
Adjacent to Dubai International Airport.
Benefits: Offers proximity to the airport and a strategic location for logistics and trading businesses.
Situated in Jebel Ali, southwest of Dubai.
Benefits: One of the largest and oldest free zones in the UAE, known for its world-class infrastructure and connectivity.
Umm Al Quwain Free Zone:
Located in the emirate of Umm Al Quwain.
Benefits: Offers a range of business activities, ease of setup, and competitive costs.
AJMAN Free Zone:
Located in the emirate of Ajman.
Benefits: Known for its cost-effectiveness and a wide range of business activities.
Each of these Free Zones in Dubai and other emirates offers unique advantages, including tax incentives, simplified regulations, and specialized services. The choice of Free Zone depends on your business type, industry, and strategic goals.
Advantages:
100% Foreign Ownership: Freezones allow 100% foreign ownership, providing complete control over your business.
Tax Benefits: Many freezones offer tax exemptions for an extended period, enhancing profitability.
Customs Advantages: Free zones provide simplified customs procedures and duty-free import/export, reducing operational costs.
Offshore Business Setup
Offshore companies in the UAE are typically set up in jurisdictions like Ras Al Khaimah (RAK) and Ajman.
Advantages:
Tax Efficiency: Offshore companies enjoy zero taxes on income, profits, and capital gains.
Asset Protection: Offshore setups offer privacy and asset protection benefits, making them suitable for wealth management and estate planning.
Global Reach: They allow you to conduct international business without territorial restrictions.
Benefits of Business Setup in Dubai, UAE
Strategic Location: Dubai's strategic location bridges markets in Europe, Asia, and Africa, making it a global trading hub.
Tax Advantages: Many Free Zones offer tax exemptions for extended periods, fostering business growth.
Stable Economy: The UAE boasts a stable and diversified economy, ensuring a conducive environment for businesses.
World-Class Infrastructure: Modern infrastructure, efficient logistics, and state-of-the-art facilities enhance operational efficiency.
Diverse Workforce: Access to a multicultural and skilled workforce supports business expansion.
International Business Hub: Dubai hosts numerous international events, conferences, and exhibitions, facilitating networking and collaboration.
Conclusion:
Setting up a business in Dubai, UAE, offers a plethora of options to suit your specific needs and objectives. Regardless of whether you opt for Mainland, Free Zone, or Offshore, the UAE provides an environment conducive to growth and success. Furthermore, the strategic location, tax advantages, economic stability, infrastructure, and diverse talent pool make Dubai a prime destination for entrepreneurs and investors alike. It's time to turn your business aspirations into reality in the heart of the UAE.
Why Choose Alfazone for Your Business Setup in Dubai, UAE?
When it comes to launching your business in the dynamic landscape of Dubai, UAE, choosing the right partner is paramount to success. Alfazone stands as your premier choice for business setup solutions, offering expertise in Dubai Mainland, Free Zone, and Offshore setup options. Our commitment to excellence, deep local knowledge, and a track record of successful business setups make Alfazone your trusted ally in transforming your entrepreneurial dreams into reality in Dubai, UAE.
Calculating Your Business Setup Cost in Dubai, UAE:
Determining the cost of setting up your business in Dubai is a critical step in your entrepreneurial journey. Alfazone simplifies this process with our innovative Business Setup Cost Calculator. This user-friendly tool provides precise estimates tailored to your specific business type and location within Dubai, UAE. Say goodbye to guesswork and uncertainties; our calculator empowers you with a clear understanding of the financial requirements, allowing you to kickstart your business venture in Dubai with confidence.